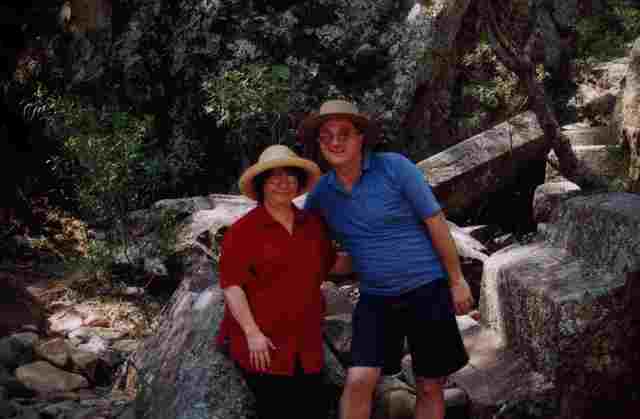 Reflections on Changing Ministry
When I started ministry many years ago my concepts of the pastoral ministry was fairly well shaped by the institution of denominational churchianity- visit people, teach Sunday School and Scripture, run special interest groups and basically keep the show on the road. If you do that well you get to go to a bigger church or a head office job.

When we started New Life, the expectations were no longer there. I found myself doing less administration owing to the fact that there were no longer layers of bureaucrats to answer to. No visitation, because the people with us were closely knit anyway and didn't need a pastoral visit to feel included. Lots of time for much needed prayer and for listening to the Holy Spirit.

We decided in the early days that our church was to be a cell church. We weren't sure of what that meant exactly except that it involved developing community in small groups. It's taken a while for all of the implications of this to work their way into our collective belief systems, but God is changing us. We are learning how to be God's people at mission all the time, reaching out in love to our neighbours.

What I've lately come to realise is that much of what I do now, at least in terms of my thinking and planning, is based around mission and cells. I teach scripture to children- evangelism. I run a cell group and I'm developing a "curriculum" for on-going training of new believers through to mature discipleship. I meet with other cell leaders to encourage them. I assist with a children's cell. I preach also.

So much of my time is now dedicated to cell ministry! And I love it!

One of the most encouraging trends so far this year is that people are starting to grasp the whole concept of cells as a means of evangelism as well as nurture. We are going to see significant growth in our groups over the next 12 months as we grow in confidence in this.

I am so excited about the way God is changing our focus. I'm sure that people are far more engaged in their own ministries and in seeing themselves as able to be servants of God in their daily lives. In the past we used to talk as if that was the goal but everything always remained pastor-centred.

So much is changing for the better. Praise God!